You used to think pink was cute, girlish, youthful? But you can now believe that it also represents elegant, fashion and high grade. Pink will look amazing when paired with other colors.
Pink and white: Romantic aesthetic feeling;
Pink and Grey/Wood: Warm, elegant and high grade;
Pink and Deep Blue: Stylish, luxury and advanced.
Try to use pink to decorate your spaces, you'll be pleasantly surprised!
Product links: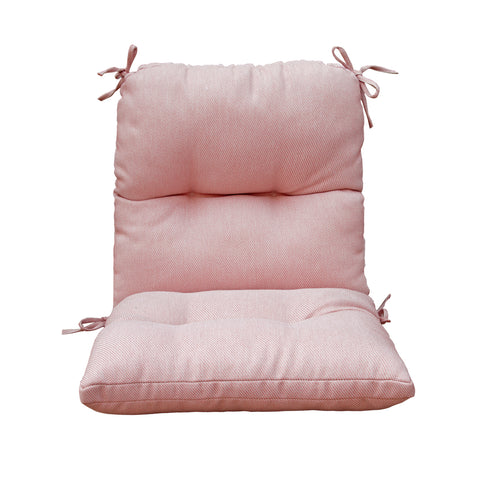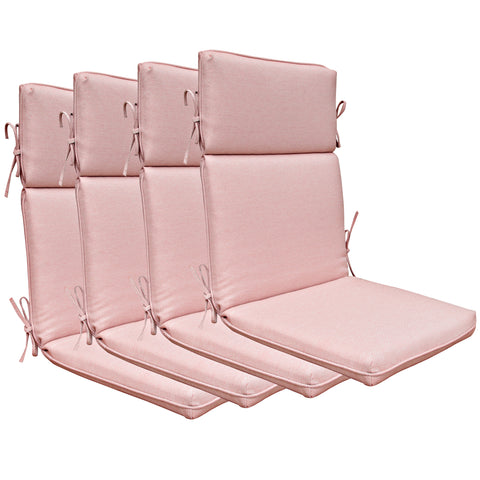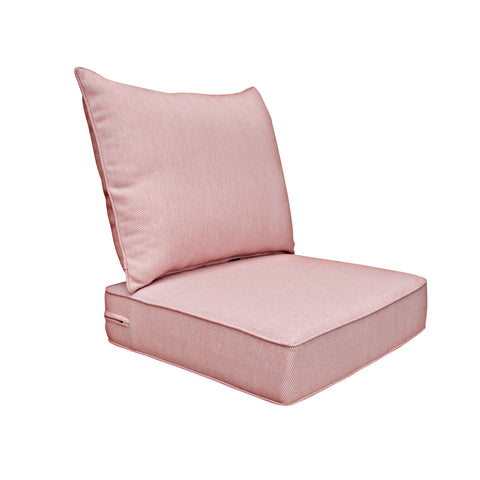 Tufted high back:
Outdoor Indoor High Back Chair Tufted Cushions Olefin Mixed Coral/Whit – Bossima
High back:
Indoor Outdoor High Back Chair Cushions Set of 4 Mixed Coral/White – Bossima
Deep loveseat:
Patio Furniture Cushions Comfort Deep Seat Loveseat Cushion Mixed Cora – Bossima
Deep seat:
Indoor/Outdoor Deep Seat Chair Cushion Set, Olefin Mixed Coral/White – Bossima